We're excited to announce the launch of our digital donation option!
Prior to this point we have only accepted donations via our yearly mailer (which is still on-going) and via check.
While those options still exist, we wanted to create an easy and seamless way to donated to your Pequannock Police PBA Local 172.
How to Donate to Pequannock Township Police (PBA Local 172)
If you're considering donating to the Pequannock Township PBA Local 172,  we're excited to share that we now accept donations in nearly every way possible.
We've just launched our digital donation platform right on this website.
Donate Digitally
If you'd like to donate to PBA Local 172 via the internet, we've got you covered.
Step 1: Start by visiting our digital donation page here.

Step 2: Select the amount you'd like to donate from the pre-filled buttons (or enter a custom amount in the empty box).

Step 3: Fill in the required information (that matches your billing info) and click the "Donate Now" button at the bottom.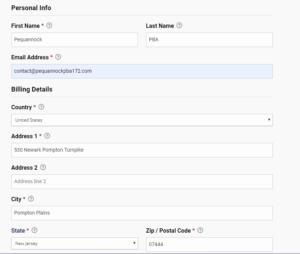 Step 4: You will be redirected to a "PayPal" page to securely process your donation.  On that page you can login to your PayPal account or simply select "Pay With Credit/Debit"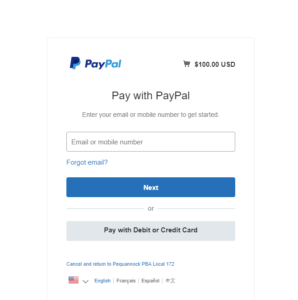 Step 5: Complete your billing information (Credit/Debit Card Info) and click submit.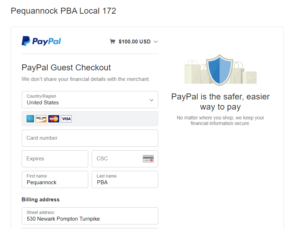 Step 6: You'll be redirected back to this website where you'll see a receipt from us! You'll also receive a receipt from PayPal. Rest assured that you only made one donation, despite receiving two separate emails.
If you have any questions, you can reach us via our contact page.